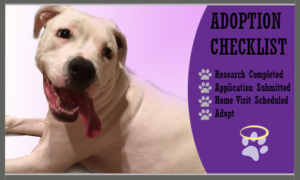 Quick Glance by Category:
All Animals- Available for Adoption
Below is our full list of all animals and species available for adoption right now! Use our search field to narrow your search. Scroll down to the bottom of the page to learn more about our easy 4 step adoption process!


Here's how our adoption procedure works:
Research the animal.

Many of our animals require special unique living situations.  Research all you can on that specific breed, species and the personality trait of the foster. Consider if this animal will fit into your family.
Is the living area set up? Where will he/she sleep, eat, and potty?
Do you have food/ proper nutrition ready?

Application Submitted

Our foster guardian will check to see if your family is a good match for the animal, and if not will contact you will other suggestions.
Our foster guardian will contact your vet/ landlord and check DNA lists.
We verify if this animal is allowed in your county.

Home Visit Scheduled?

A Fur Angels Rep will contact you within 72 hours of receiving your application; however please note we are an all volunteer network.
After an interview, we will either set up a Meet & Greet, home visit, or suggest another animal that might be a better fit.

Adopt

If the Meet and Greet goes well, you will sign an adoption contract and pay an adoption fee that will help us help other animals in need.
Feel Free to email [email protected] or message us on our official Facebook page if you have questions or concerns.