Fur Angels Animal Sanctuary is a 501(c)3 non-for-profit rescue established in late 2004. Fur Angels is a foster home based rescue without a physical shelter with foster homes scattered all over Illinois and Northwest Indiana . The rescue does not believe in putting animals in a shelter type of environment (left in crates with only few hours of freedom and exercise a day) like most shelters out there.
Fur Angels Animal Sanctuary rescues animals from kill shelters, various animal control facilities, and owner surrenders. We work with all type of animals, including but not limited to: dogs, cats, birds, rabbits, small animals, and reptiles. What makes Fur Angels unique is that we also work with animals with disabilities, including but not limited to: deaf animals, deaf and blind animals, blind or limited vision animals, special needs animals with seizures etc.
The rescue uses foster homes, homes of everyday people like you, in order to provide the animals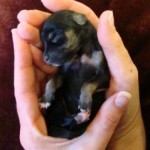 rescued the best kind of environment to grow in and develop social skills. This also enables the foster home to communicate with the rescue of any problems that may have been unknown until then.
Rescued animals are placed in foster homes, allowed to learn the house rules, to become housebroken, to learn appropriate behavior, and to the animal's true personalities. This ensures that when they are finally adopted into forever homes, the placement will have a higher success rate and less chance of being returned back to the rescue. This also ensures that we make a good match between animals adopted and adopters from good homes. For example, if we rescue a dog, and found out the dog is not good with children; we will make sure homes that the dog might be adopted into a home where there are no children
Fur Angels Animal Sanctuary is a no kill rescue. This means we do not put down any of our animals we rescue due to space or if they have been in our foster care program for "too long". When Fur Angels is commits to a foster animal in our foster care program, we are committed to them for the rest of their lives. The only reasons we would ever put down an animal are if they are sick and suffering needlessly with little to no chance of recovery or they are aggressive. We do not adopt out animals that have been proven aggressive. Sometimes we rescue animals in need of surgery, and raise funds to get the medical care needed for those animals.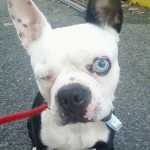 We work with all types of animals including special needs. You will have seen many posts by Fur Angels Animal Sanctuary searching for homes for animals in need. Sadly however, we are a small rescue and our resources are very limited and can only save a few animals at a time. We work on those animals we have committed to at the time to find homes before we can go and save more animals. Every animal we rescue always sees a vet and is made sure that they have all of their shots and are spayed or neutered (fixed) to fighting the ongoing problem of overpopulation of pets. Some of the main reasons why there are so many homeless animals are because there are more pets than there are homes. Every month, thousand of animals are killed just because there are no homes available.
Fur Angels Animal Sanctuary does charge an adoption fee to adopt from our rescue. This adoption fee is typically less than a shelter. We charge an adoption fee for a couple of reasons. The fee helps to ensure that the adopter is truly interested in adopting the animal, the adopter is capable of providing good care for their pets, and covers the vetting expenses associated with providing the animal with all the current vaccinations and also the spay/neuter of the animal, costs that would otherwise have to be paid after acquiring your new pet on top of any other fees you might have already previously paid if you obtained a pet through a pet store or breeder. This could total in hundreds of dollars more. Adopting from Fur Angels Animal Sanctuary saves costs by having all of the current vaccinations and spay/neuter done for you already. All adoption fees go directly towards paying vet bills and providing supplies to care for the animals while in our foster care. You are saving a pet's life by adopting a pet from Fur Angels Animal Sanctuary and saving money as well. This also allows us to continue to save more animals before they die.
Every interested adopter will be expected to fill out an application for adoption. This does not mean you are stuck and have to adopt the pet even if you change your mind. This is the beginning of the process for adoption. This allows us to screen homes and learn more about each possible adoptive home, and make sure that we can make a good match. We also require vet information so we can contact your vet to make sure there is no history of animal abuse or cruelty by you or your family. We make sure that our animals are adopted into great homes where they will be loved, fed, taken care of, and never abused. If we feel that the pet you have applied for is not the best match for you or your family, we will recommend any foster pet we have in our rescue we feel is the best match for you or your family, and work closely with all applicants to ensure that the best match is made, and everyone's happy.
We are always looking for help. Help does not always mean fostering animals in your home either. Of course we are always in need of more foster homes too, but we are also always looking for volunteers also to help with things that are needed like transporting animals to veterinary offices / homes, transporting supplies to foster homes, or lending a hand at fundraising and adoption events. Help can also come in the form of communication. Even if you cannot adopt a pet today, please share information about every pet in need with your friends and family. You may never know if one of them would be interested and be a good match for one of our pets.
We always need donations of all kinds to help care for our foster animals. These may include but not limited to: food, crates, carriers, leashes, collars, harness, and other supplies.
Will you not share your life with a lucky pet waiting for a good family and home with you? Adopt a pet today.
If you would like to help us to help animals in need in any way you are able, please contact us.
Amber Kay
President / Founder
Fur Angels Animal Sanctuary
Amberkay7895@aol.com
Rescue Phone: (630) 518-2542
Rescue Fax: (630) 966-1355
www.furangelsas.com
https://www.facebook.com/groups/619130558121657/