is a 501(c)3 non-for-profit rescue established in 2004
is a foster network scattered all over Illinois and Northwest Indiana
is no kill rescue including special needs animals
How can you help?
Adopt a Fur Angel (and not so furry angels)
Foster a Fur Angel (and not so furry angels)
Donate… every penny counts
Volunteer at an Event!
How does it work?
The rescue uses foster homes, homes of everyday people like you, in order to provide the animals rescued the best kind of environment to grow in and develop social skills. This also enables the foster home to communicate with the rescue of any problems that may have been unknown until then.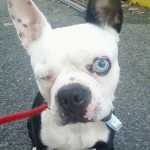 Fur Angels Animal Sanctuary does charge an adoption fee to adopt from our rescue. This adoption fee is typically less than a shelter.  All adoption fees go directly towards paying vet bills and providing supplies to care for the animals while in our foster care. You are saving a pet's life by adopting a pet from Fur Angels Animal Sanctuary. This also allows us to continue to save more animals!
Every interested adopter will be expected to fill out an application for adoption.  This allows us to screen homes, learn more about each possible adoptive home, and make sure that we can make a good match. We also require vet information so we can contact your vet to make sure there is no history of animal abuse or cruelty by you or your family. If we feel that the pet you have applied for is not the best match for you or your family, we will recommend any foster pet we have in our rescue. Finding the best match for you or your family will ensure a happy forever home!
If you would like to help us to help animals in need in any way you are able, please contact us.
Amber Kay
President / Founder
Fur Angels Animal Sanctuary
Amberkay7895@aol.com
Rescue Phone: (630) 518-2542
Rescue Fax: (630) 966-1355
www.furangelsas.com
https://www.facebook.com/groups/619130558121657/